Laundry Ironer Padding
The ironing machine is a kind of laundry equipment. It is mainly used for ironing of sheets and quilts. The ironing machine is generally made of ∮800 stainless steel. The main ironing unit and the cloth are made of advanced differential design. Flat cloth grass to improve the quality of ironing.
The ironing machine has the advantages of simple and reasonable structure, ironing range, low energy consumption, safe and reliable performance and can be widely used in textile, washing factory, bleaching and dyeing factory, sand washing factory, printing and dyeing, silk, clothing, chemical latex industry, hotel, hotel , hospitals, guest houses and other industries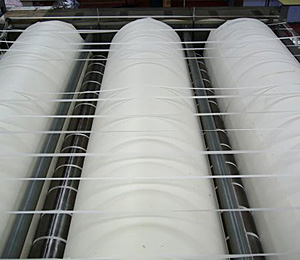 We choose high quality fiber for laundry ironer PADDING,
have experienced workers and superior techniques,
the ironer cover padding are suitable for
all brand of laundry flatwork Ironers.
our Ironing padding advantage:
1) durable;
2)small shrinkaging rate, breathe freely,
3)anti decomposition , long lifespan.,
4)for all flax type to result on excellent ironing ,
5)which is suitable for the flatwork rollers that use steam, gas and oil; cause size,material can be customized by our factory.
Mainly (Standard) Type:
100% Polyester 800g/m2/4mmT

3800g/m2/15~18mmT

100%Nomex

800g/m2/4mmT

3800g/m2/15~18mmT

50% Nomex + 50%Polyester 900g-1200g.

Customer regular Size:
700 gram polyester felts 3.3 wide
800 gram nomex felts 3.3 wide
900 gram polyester felts 3.3 wide
1200 gram polyester felts 3.3 wide
---
Industrial Laundry Flatwork ironer Belting
We offer a variety of drying ironer belt(also called Heated Cylinder Belts,ironer Ribbon) for all flatwork ironers:(Electrolux, Girbau, Primus, Alliance (Ipso),chicago,sealion …)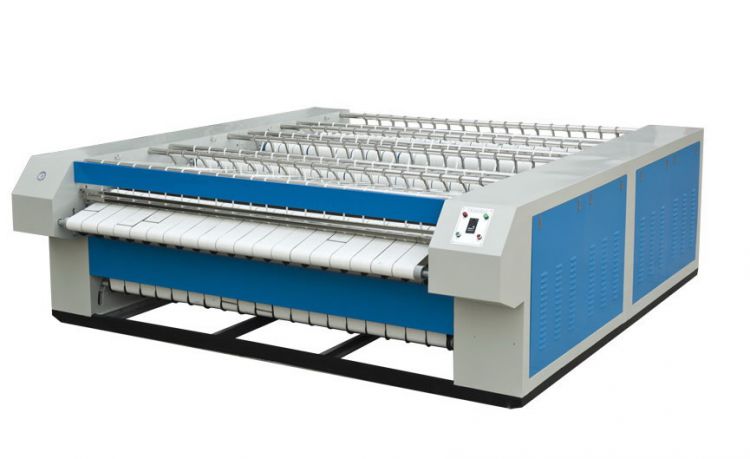 We offer below types of ironer belts for laundry ironer:





1)

*

50%Nomex+50%Polyester

Laundry Ironer Belting

1500g/m2/5mmT
2)

*

100%Nomex

Belt

1200g/m2/4mmT




3)

* 100% Polyester Ironer Belt 1600g/m2/2mmT
4)Conveyer's strap with perforation 50mm W


5)* Woven Cotton Ironer Belt, For China flatwork Ironer Machine




Size 6" or 8" Width,

can be supplied in roll form along with clips and pins or can be made up ready to use.

---
We also provide below laundry machine Accessories:




1.Polyester/nomex Guide Tape


Ironer guide tape is an essential component for running your multi-roller machine at top efficiency. It is designed to guide damp linens from roll-to-roll smoothly and prevent any backups or snags.
100%Polyester Guide Tape 400meters is our popular guide tape.
We provide several types of flatwork irone tape:

1)

POLYESTER GUIDE TAPE

,use most
Size : 1/2" x 400 meter Roll, For Working Temperature up to 170 Degree C

2)GAS OIL USE NOMEX GUIDE TAPE
Size : 1/2" x 400 meter Roll, For Working Temperature up to 220 Degree C
3)PPS/PET/PMIA GUIDE TAPE
Size: 15mm x 100meter For high working temperature,durable,China companies use more.



2.Ironer Power Wax


To get the best possible finishing on linen, it is essential to use waxing of ironer chest at regular intervals. we provide below Ironer powder Wax used for the flatwork ironer:
*Hi-quality power wax for steam ironers
*Sizes available: 25Pound/barrel





3.Feed/Fold Belt For Laundry Machines


Woven Cotton Feed & Folder Belt are made from Polyester/Cotton blend and are suitable for all classifications. Belting has been specifically designed for feeders and can be supplied in roll form along with clips and pins or can be made up ready to use.



4.Steel Padding (Springs) For Steam Press Machine


laundry ironer spring padding for 3300mmW Ironer, 500meters, weight 50KGS,
The outer barrel of the barrel inside is about 600mm in diameter and about 800mm in height.

5.Belt fastener/Clipper /Belt fastener Tool/Vise
Wire Hook Fastening System is designed with a variety of different wire diameters, leg and point lengths, metals, strip lengths, and styles to meet your individual application needs.which is same as Flexco.

Tool Video please check link:Google+

6.Laundry Machine stainless Steel Metal Hose
Regular Size: 3/4"x1.5m , 3/4"x1.2 m, 3/4"x1,0m ,3/4"x0.8m,1/2" x 0,8m ,1/2" x1,0m ,1/2" x 1,2m ,1/2" x 1,5m

7. Width 50mm length 100meters Rubber Belt with and without glue
8.Polyester spiral mesh belt,Conveyor Belt,PVC Belt,size customized.
9. Laundry Flatwork Ironer Wax Cloth

10.Kitchen Equipment Belt,Biscuit Machine Belt

---
Below Flat Work Ironer Brands use our Ironer padding & Belting